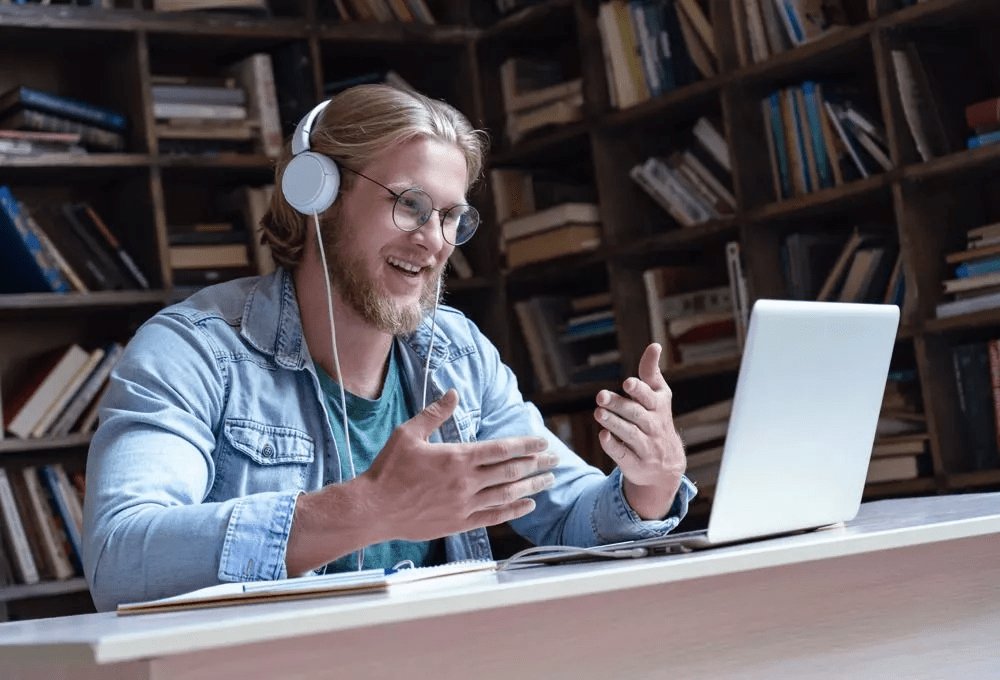 9 Tips on How to Work Remotely as a Language Tutor
Remote language teaching in the new normal
In 2020, a rise in online learning has been witnessed by the world. The Covid-19 pandemic has gotten almost everyone tucked away from the outside and shut inside homes. Affecting 1.2 billion students everywhere, the global health crisis has suddenly shifted the norm from face-to-face learning to distance learning. 
Online language learning (OLL) is just one facet of the education market that is benefiting from the new normal, with online english tutoring jobs dominating the OLL scene last year. Besides regular students in the school system, adults have had their needs for personal growth and development magnified by the pandemic—urging them to pursue education to fill in the void wherein one's social life used to sit before the coronavirus has taken over a myriad of human routines.
Most young students take language sessions to get better grades in school while most adults and professionals take them to fulfill their career goals, bucket lists, or, simply, their whim at the moment. There are speculations that due to the improved retention through the developments in computer-assisted language learning—such developments exhibited by user-friendly apps and platforms that offer services of language educators—online language learning will persist post-pandemic.
Language tutors are taking advantage of the demand for fully-virtual learning opportunities. Are you one of them? Regardless if you're here as a full-time or part-time tutor, even if you're just checking what it's like to be a remote language tutor before diving in, here are some tips on how you can work remotely as a language tutor!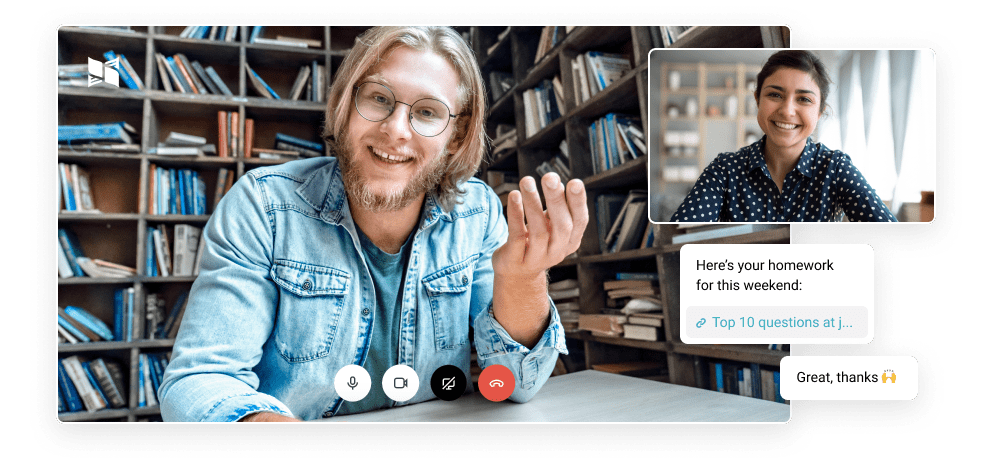 1. Have an assigned work area.
When doing remote work, it is important to create boundaries to help your mind separate work from the rest of your life at home. This also ensures that noise and other distractions are at a minimum. Use this opportunity to beautify your background for when your student turns on their camera, as well. Having an office is ideal but, for those without a room to spare for such a function, you may assign one corner of your house for your work-at-home setup. You may also get an ergonomic table and chair to guarantee your comfort as you're doing the hard work. Studies show that putting the attention and effort to making your environment conducive to working increases productivity by 10-15%.
2. Invest in equipment and technology to enhance your own and your students' experience.
We all know how frustrating it is to be talking over a video call only to be constantly interrupted by connection timeouts and bids to repeat what each other is saying. In fact, a stable internet connection, functioning headphones, and a clear webcam are often prerequisites when taking on a stint as an online language teacher. While these additions may cost a few bucks, you can expect a return of these investments in the form of retainer students. Clarity is important when you're trying to impart knowledge, especially to someone whose needs are specifically on communication. In addition, imagine how much time you're going to save from trying to figure out how to make things work in your setup.   
3. Prepare your modules ahead of time. 
Now that you're all set with your remote work setup, it's time to focus on your actual responsibilities as an online language tutor. Create your lesson plans and activities before jumping in a call with your student. You owe it to your paying students to provide value through your lessons that are customized according to each of your students' needs. It's important to be aware of their problem areas so you know what to focus on when your student for the hour is already in front of you on your screen. It's your job to ensure that your students take away something valuable with every session. 
4. Don't take in more students than what you can manage.
To be able to provide quality online education to your students, there must not be too much of them dividing your brain power and energy. While it's tempting to take in as much as you can to maximize your earnings, be careful not to bite more than what you can chew and end up over-fatigued and underperforming. It's definitely for the benefit of both parties! This also allows you to be more organized and to be rightfully vacant for all your other responsibilities and hobbies. Figure out how many students you can accommodate within the day. What's your working schedule? Set time boundaries to deliver an equally great output to each of your students. 
5. Plot your working day around your other tasks.
While still on the subject of setting time boundaries while working remotely, it's best if you keep a schedule of all your classes around your other tasks on the daily. Since each student is different, you have to know who's coming up after the other so you can prepare your mental space and the materials that's required for the time slot. Staying organized can keep you from getting overwhelmed. Some remote work platforms have a built-in scheduling feature that lets you plot your classes automatically. 
6. Take breaks. 
Before you forget, include your breaks in your schedule! It's so easy to neglect self-care if you're not going to be intentional about it. You can be so easily absorbed into your remote work tasks that you might end up not getting meals or rest. At least 10 minutes of rest from time to time is important for your eye health. Don't forget to stay hydrated, too, and grab yourself a drink as needed. A sedentary lifestyle may lead to chronic diseases and other health conditions such as osteoporosis, lower metabolism, and depression. You might want to avoid those with these scheduled breaks. No ergonomic furniture could replace staying active to keep your body systems regulated. There are so many activities that you can do during your breaks including stretching, exercising, and napping.  
7. Keep an amicable yet professional relationship with your students.
Even if online language learning is facilitated through a digital medium, it's strongly advised to add warmth in your sessions. Make your students comfortable with smiles and pleasing body language. It's one-on-one and the last thing you would want is to feel awkward or make your student feel awkward. Be friendly but not too much to the point that it's negatively impacting the learning progress. Establish authority so students will still listen to you when you ask them to do activities or command their attention. An air of respect between the teacher and the student will make each session productive. On most remote work platforms, the service providers are usually rated by the clients so make sure that you stay on the good side to keep a good reputation as a teacher.
8. Strive to become an expert through continuous learning. 
Being a language teacher is not as easy as others make it seem to be. It's more than just teaching words. There are grammar rules, accents, parts of speech, comprehension and etc. You have to maintain your status as an expert of your profession by updating yourself on new developments in the language that you teach. Languages are always evolving with new words and new rules. In the english language, for example, new words always make it to the dictionary; pronouns they/them can be used in the singular form now unlike before. There are courses you can take and institutions you can follow to make yourself aware of the latest information. Make sure that your educational milestones, should you pursue some, are known to your current clients and prospects to build your credentials. 
9. Find clients you can trust. 
One possible downside of remote work is the difficulty of looking for the right clients, especially when you're just starting. Once in a digital platform where it's hard to trace the location and identity of the persons you're interacting with, some might take advantage with ridiculously low pay or no pay at all. There are platforms like Preply that can help you find the best online language tutoring opportunities from students who are actually keen on learning! It's safest to sign up on a remote work platform that has an established set of policies for both the students and the tutors. Look for a platform that asks for a fair commission fee and carefully review the payment terms and methods to make sure that you get your reward for your work. 
Remote work is impossible if one can not put in the time and effort required to last. It could be rewarding in pay but can also be exhausting. To become a successful digital nomad in this age, you must be able to espouse a location-independent and technology-enabled lifestyle. For online language tutors like yourself, you have to do a lot of preparations, set boundaries, and take care of your students. 
Ready to apply these tips in real life? You're free to pick any of these online English tutoring jobs or any other tutoring job of the language that you can confidently offer to the world.