The 10 Best Coworking Spaces In Asia
Working is not only about getting shit stuff done. It's about networking, sharing ideas and seeking for new opportunities to grow your business. Whether you're an entrepreneur, a remote worker, or a freelance who spends long hours working alone in your home's dining table, coworking spaces might be your perfect getaway. Since they are mainstream, you can find them anywhere in the world allowing you to meet likeminded people from different cultures and diverse professional backgrounds and expertise.
Asia has become a great market to coworking spaces. The startup ecosystem is developing faster than other regions and it's a great place to live and work with talent pools, affordable lifestyles, delicious street food and amazing beaches. Therefore, coworking is not just for locals, but for digital nomads and entrepreneurs who come to this continent from around the globe to not just visit Asia as a travelling destination but to work too. Remote workers take advantage of the fact that most of the countries offer good Internet connection to get work done and the rest of the time is for pure adventure, leisure and relaxation.
Now let's take a look at some of the best coworking spaces of Asia.
1. Hubud in Bali, Indonesia
Bali is not only one of the hottest digital nomad destinations, it's where you will feel like working from paradise. Hubud is located in the beautiful Ubud in the uplands of the island. Globally renowned for yoga, holistic healing, organic food and stunning scenery. This bamboo coworking space is surrounded by beautiful gardens and it gives home to a diverse community of 200 local and visiting freelancers, creatives, innovators and start-ups.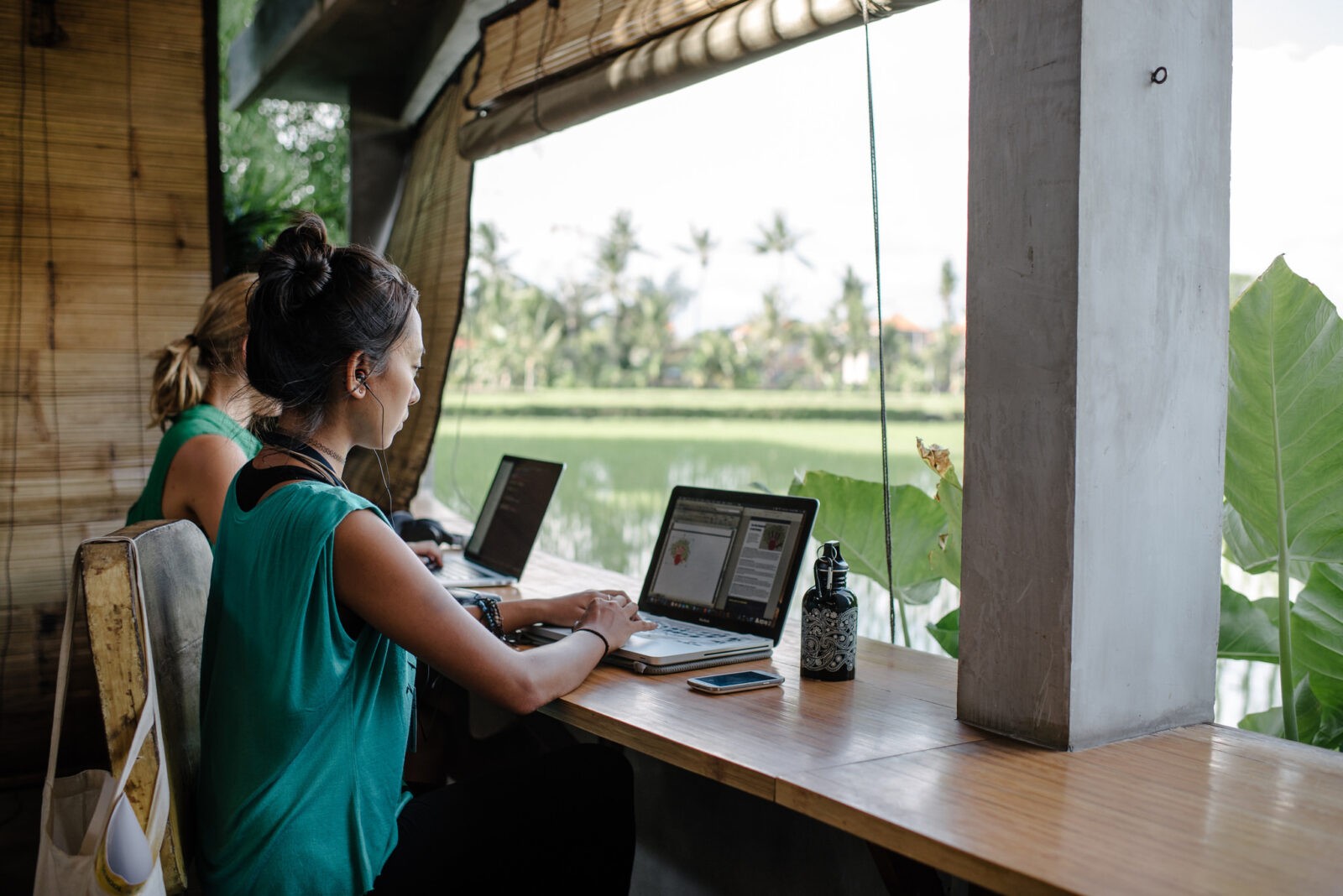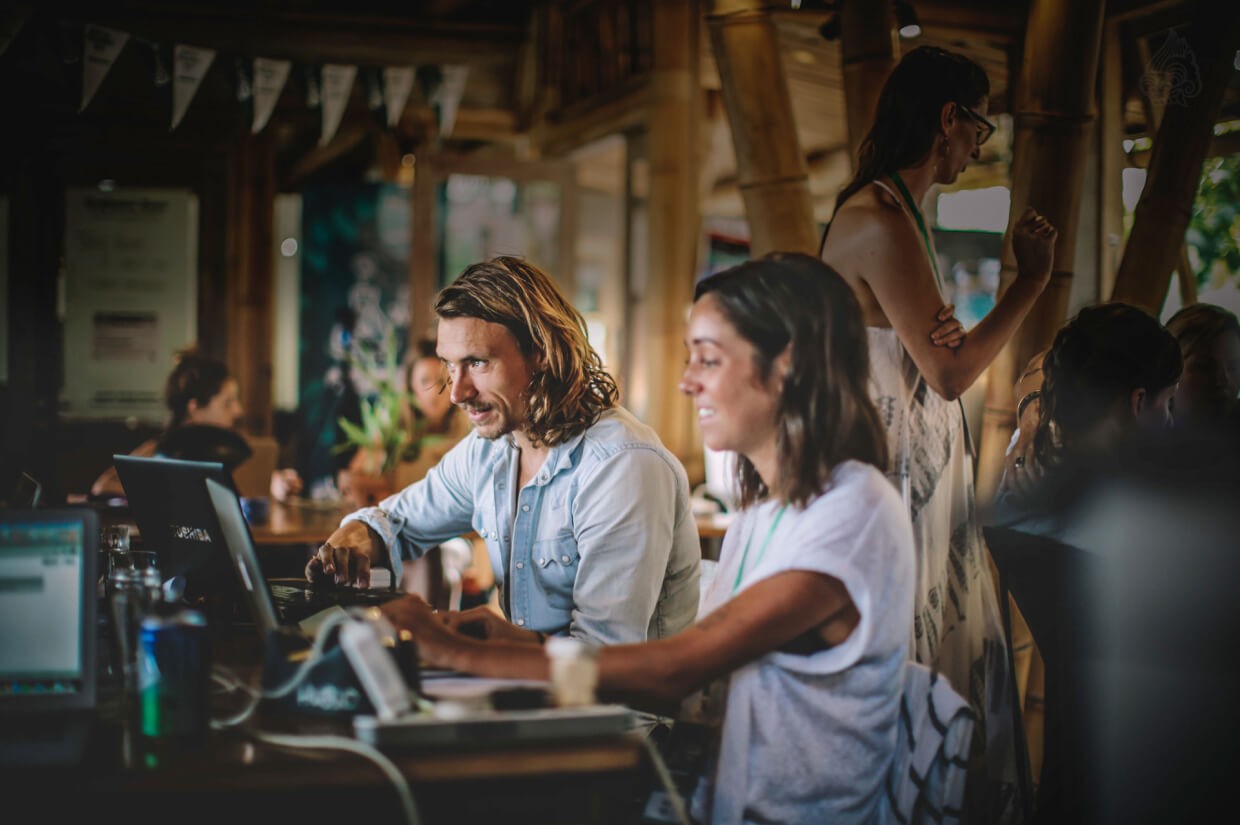 Ministry of New offers a new way of working. A design-inspired collaborative workspace, for independent professionals looking to be part of an international creative community. This could include individuals, small teams, or larger corporates eager to tap into a new, global mindset. Their philosophy is reflected in the space: good quality, functional, European design with a local touch. They are contemporary, but always with some vintage details to create a homely feel. You will feel a lot of openness, greenery, natural light and freedom to relax, work and just be yourself.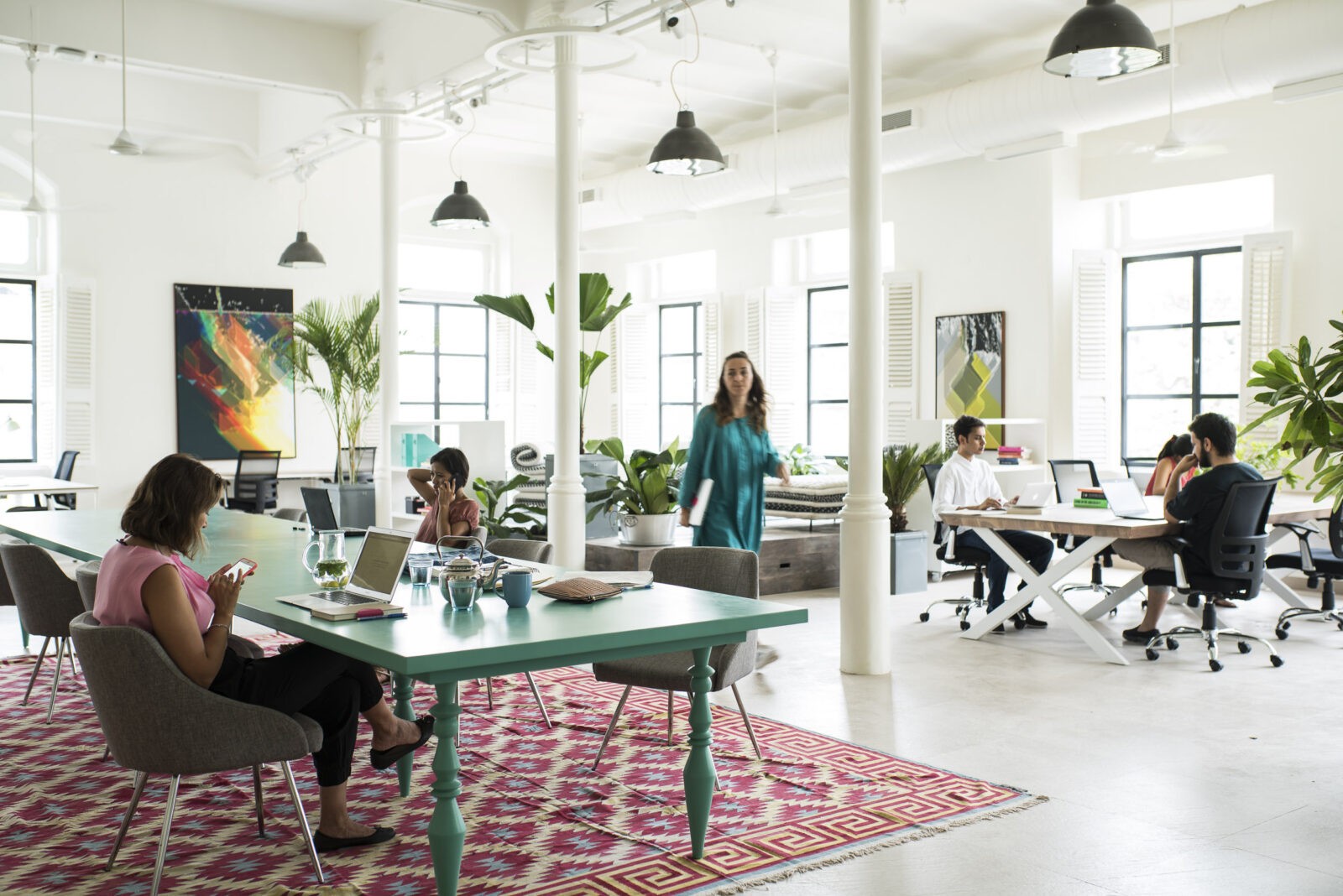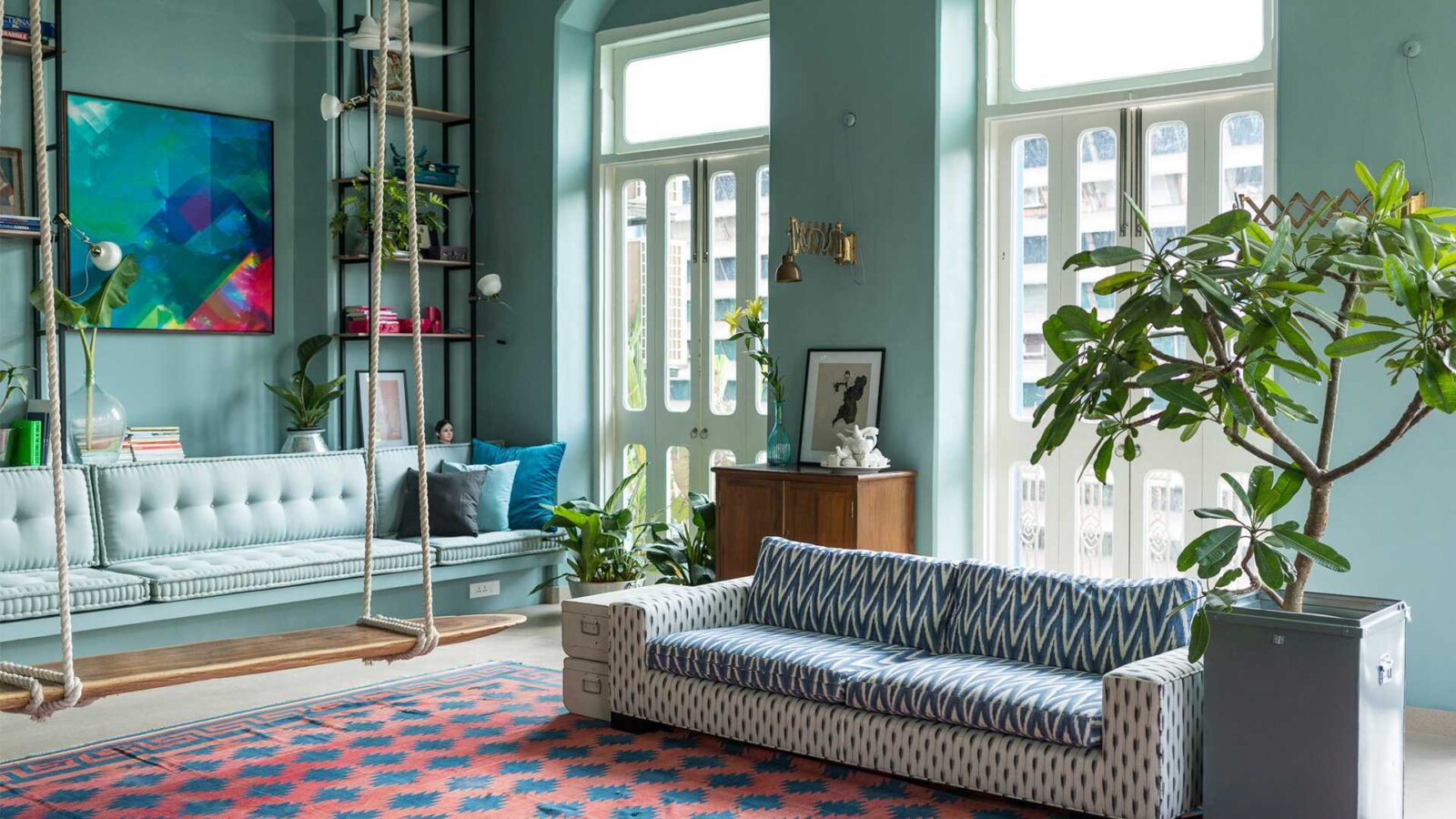 3. Dreamplex in Ho Chi Minh City, Vietnam
Dreamplex is the only beautifully designed coworking space for real startup entrepreneurs, creatives, consultants and investors to work collaboratively or privately right in the heart of District 1 in Ho Chi Minh City. Dreamplex is not just an office but a community that help you make your dreams come true, it offers companies of all sizes the opportunity to reimagine employees' days through refreshing design, engaging community, and benefits for all. Also, they have opened a second space in Saigon.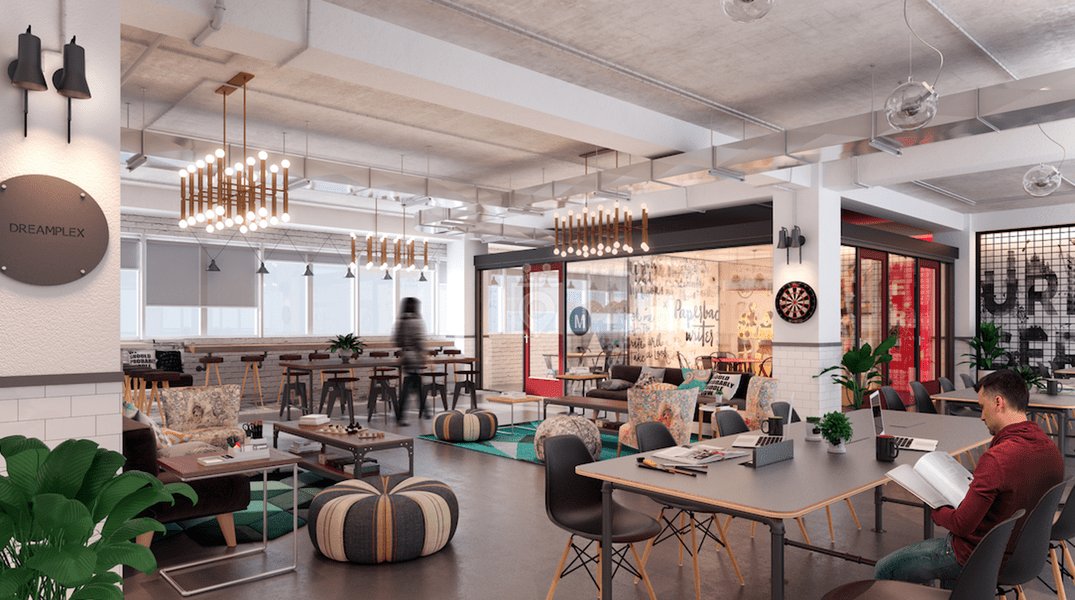 4. KoHub in Koh Lanta, Thailand
Kohub is situated on the beautiful tropical island of Koh Lanta in southern Thailand and only a 40-minute speed boat trip from the popular Phi Phi Islands. Beautiful white sand beaches offer great snorkelling, diving and many other great local activities, such as Maui Thai and yoga. There's also an abundance of local bars and events, it's the perfect place to get some work done and enjoy the tropical lifestyle. The open air coworking space offers 24/7 access and features a large wooden deck with fans and hotdesks, allowing you to get some work done while also enjoying the warm tropical breeze and surrounding fauna.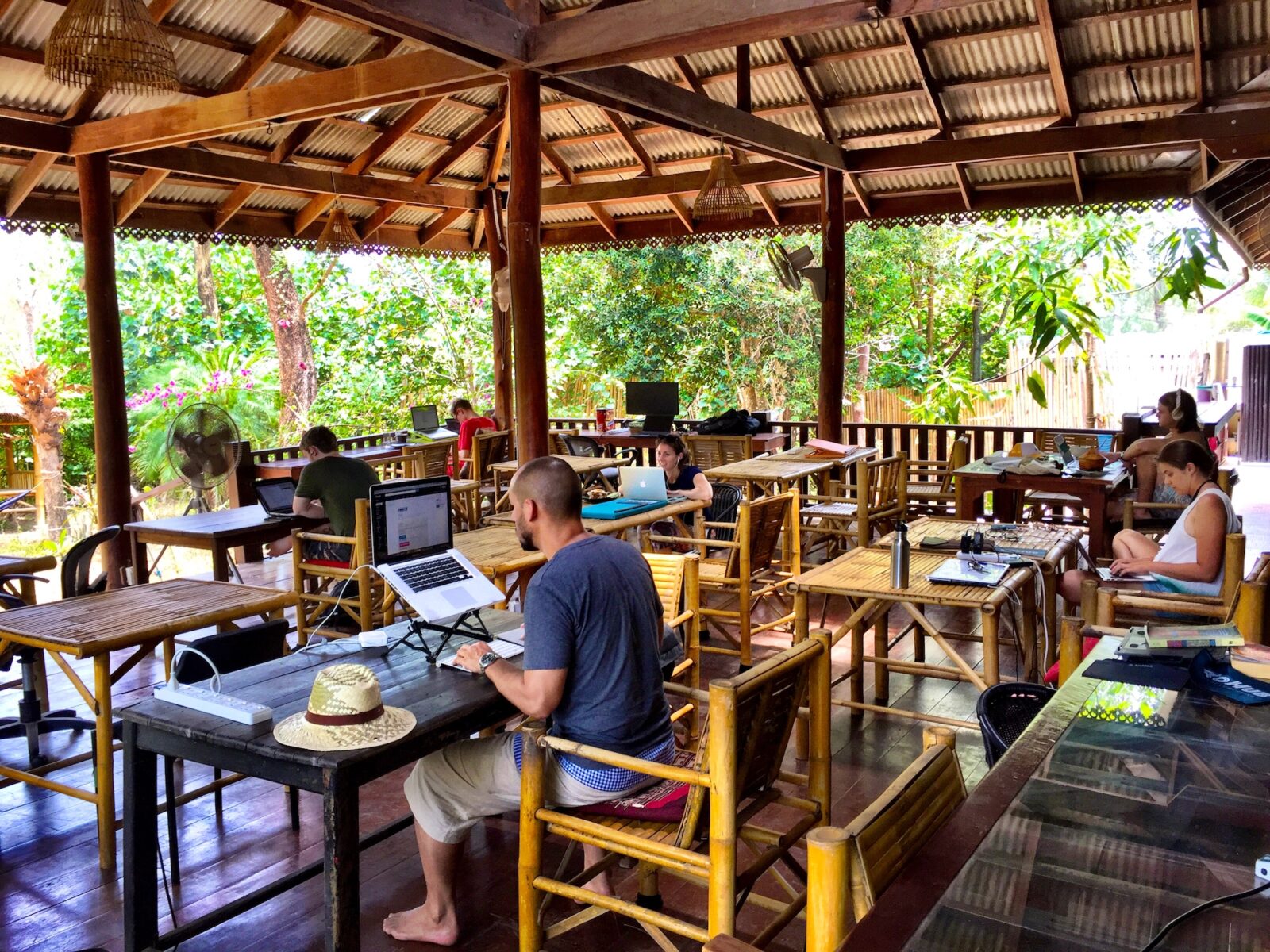 The Working Capitol (TWC) was recently selected as the best coworking space in Singapore by the Huffington Post. It's no surprise. This coworking offers indeed much more than just a desk for rent. With beautiful interior design and carefully curated programs to support its community of professionals with a source of inspiration. TWC is home to 300 people across 150 companies, mostly from the tech and digital sphere.
The Working Capitol in the historic Chinatown area of Singapore also offers multi-purpose event space, meeting room for rent and a workdesk with a business address. TWC in Singapore is first and foremost a community and a space to discover new ideas and be inspired. The co-working space also offers wellness programs with on-site experts to help its members optimise their work and life.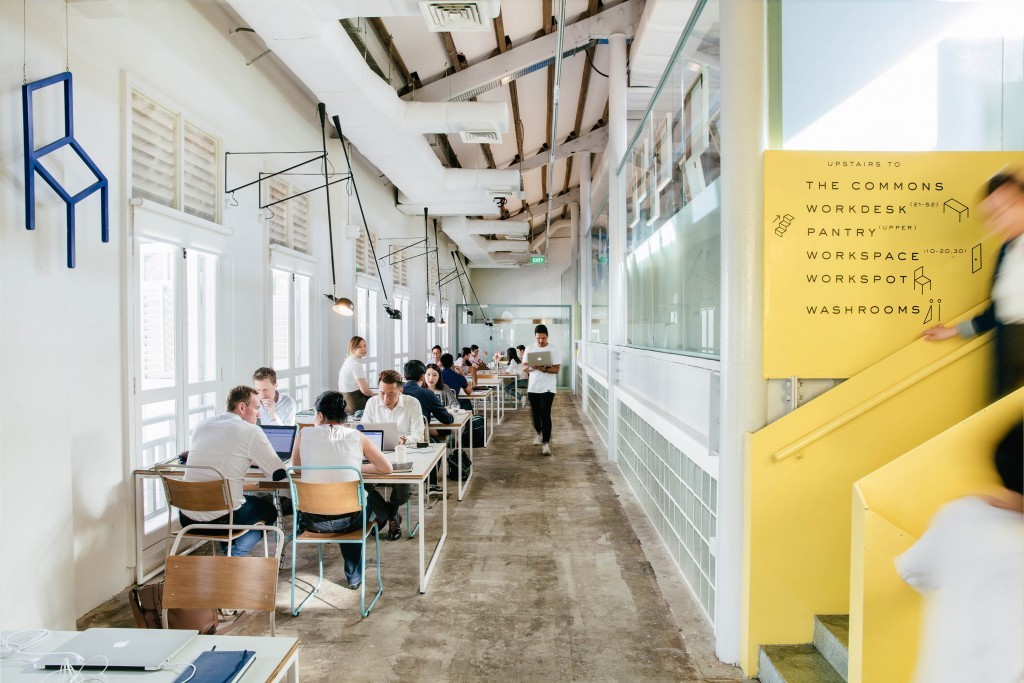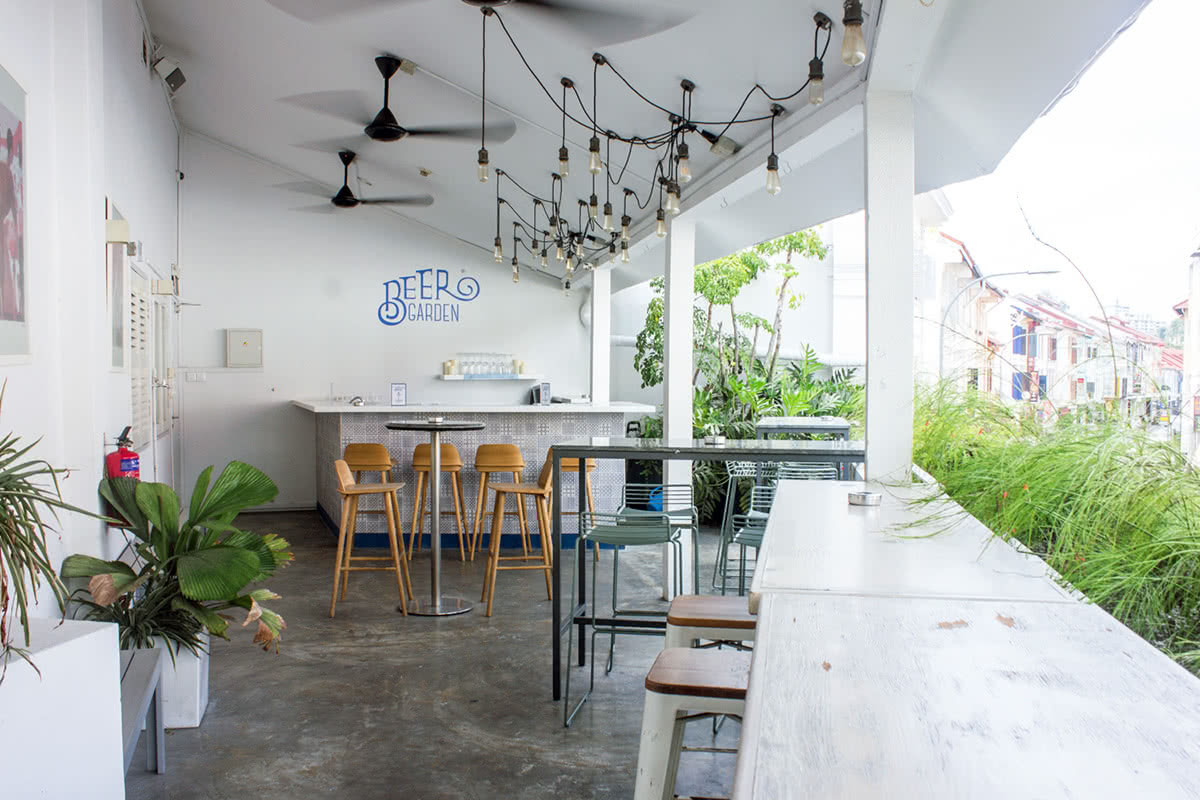 The Hive Bangkok spans a massive six floors and chills out in the vibrant Sukhumvit district, where both offices and residential spaces find a home. This coworking space with British styled interior hot desks, dedicated desks, offices and meeting rooms, attracts creative freelancers, developers, entrepreneurs, journalists and dynamic startups. Featuring a large sun terrace fitted with a garden terrace, sofas and lounge chairs, The Hive Bangkok is the perfect place to meet with clients or kick back for a cheeky sun tan.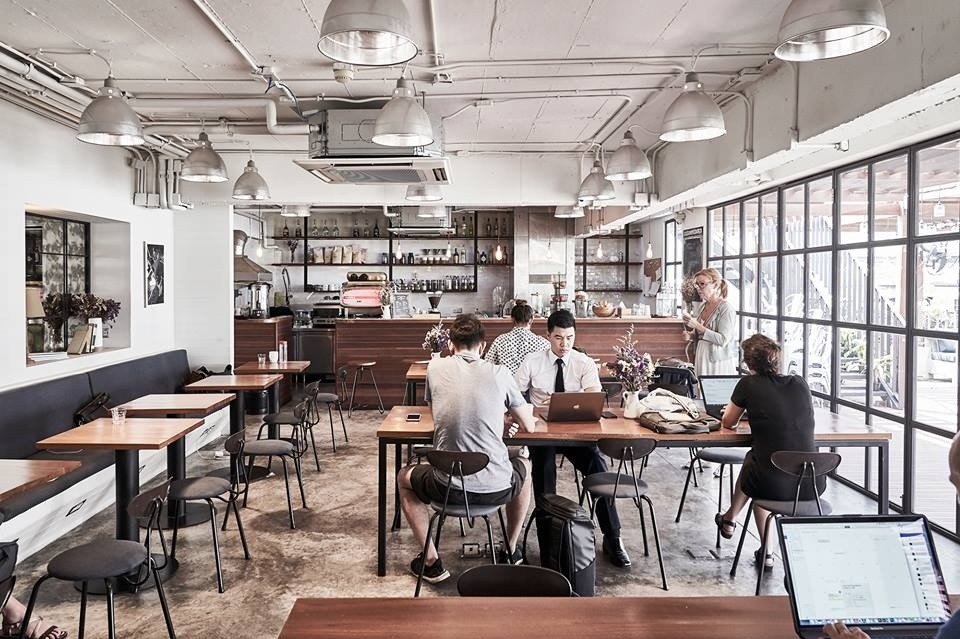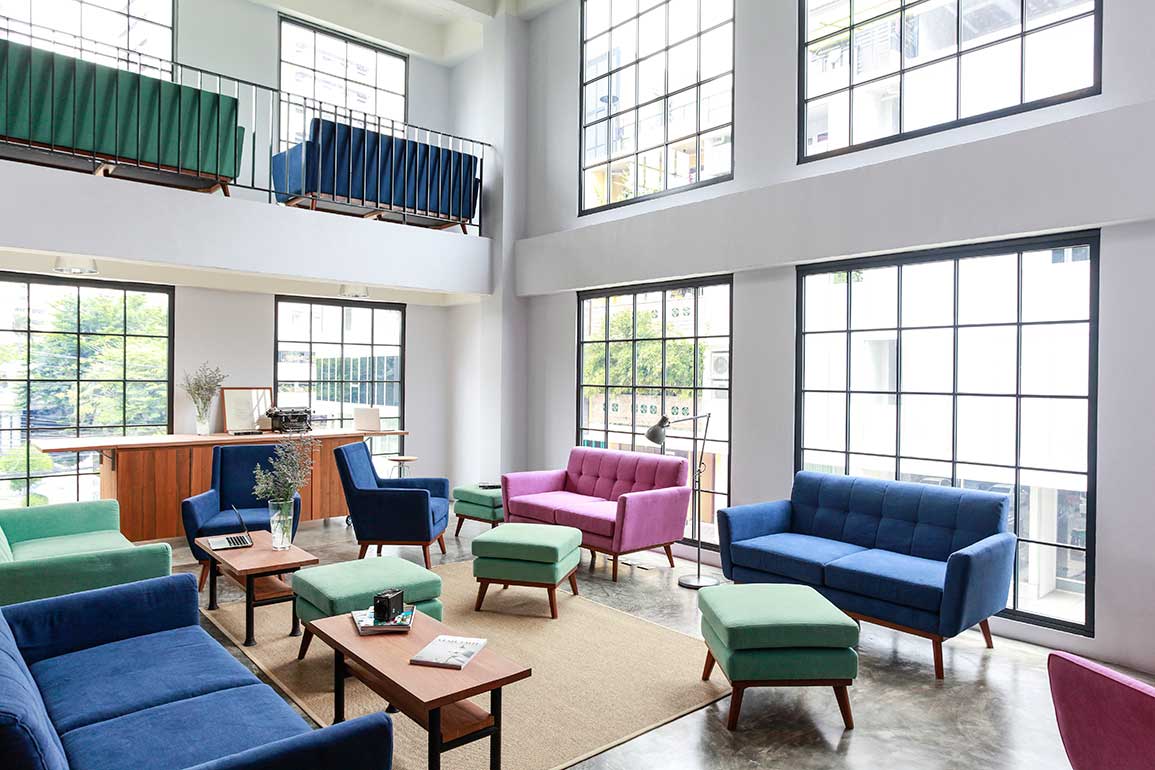 7. Naked Hub in Shanghai, China
For the creative souls looking for somewhere to splash some happiness around, the innovative space of Naked Hub Nanjing overflows with some of the Shanghai's top media and fashion companies or those that are into music with its dedicated recording room. Your dynamic ideas can fly straight to the moon from its incredible rooftop terrace overlooking the whole city. The doors are open 24/7 so the workaholics will be grinning all day every day. There is high-speed Wi-Fi to keep you connected, multifunction meeting rooms for when you need a private tete-a-tete, printing-copying-scanning facilities and your own locker to keep your personal goodies in.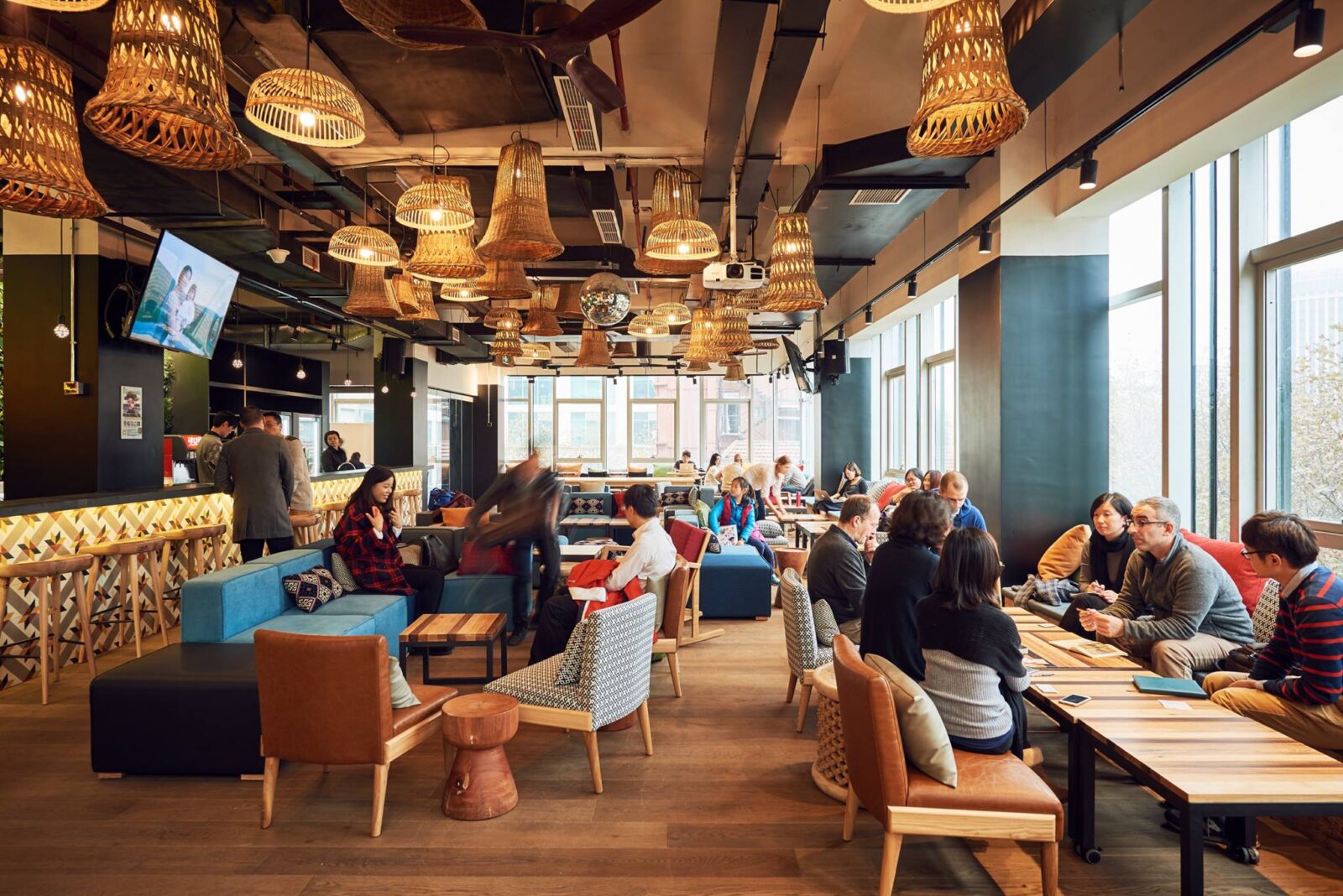 8. Jxtapose in Hyderabad, India
Jxtapose is the creative nucleus of Hyderabad City. A collaborative convergence locus for artists, creators and designers of Hyderabad where one can pursue their true calling, hone skills, form connections and grow closer as a creative community.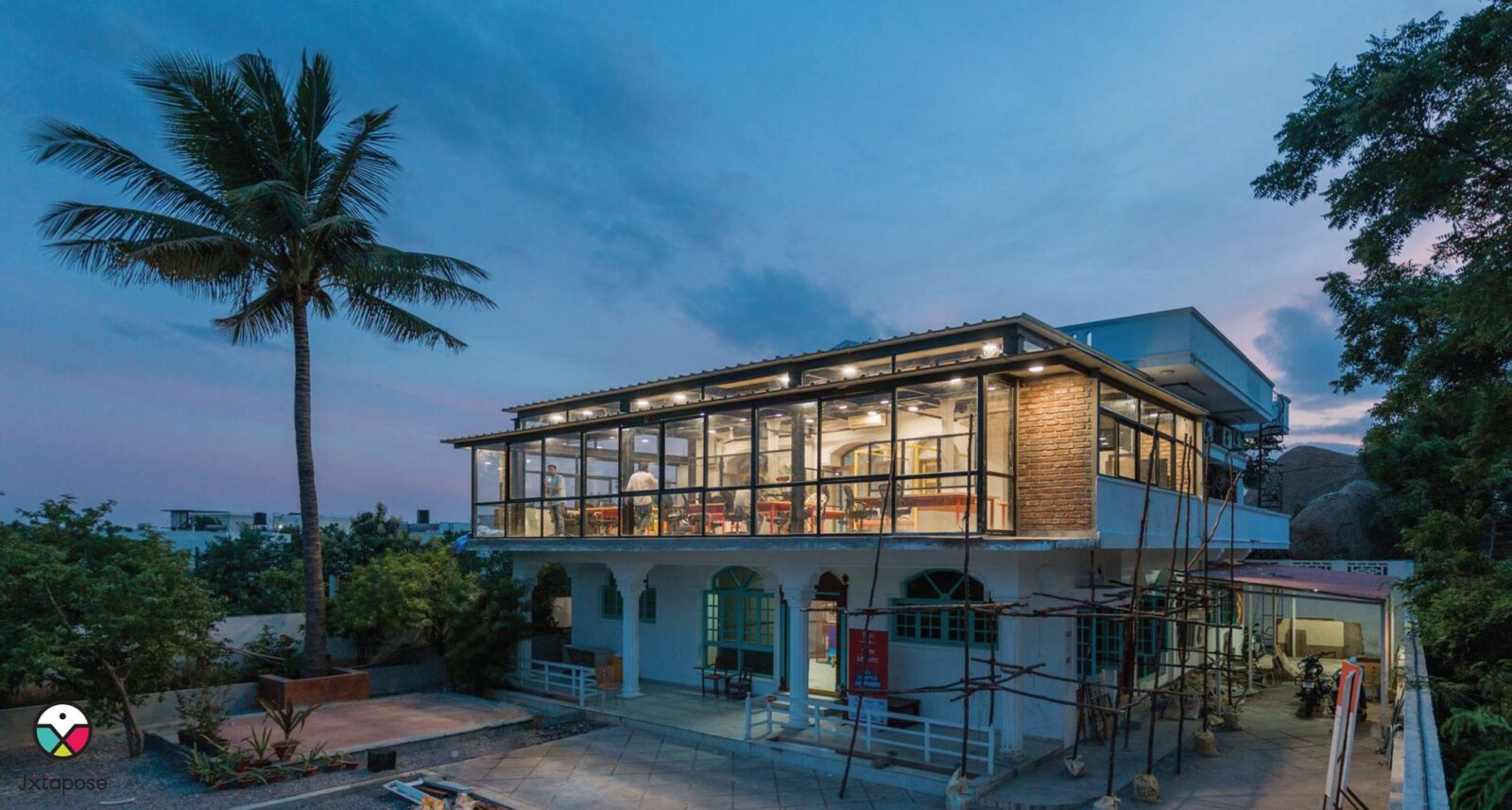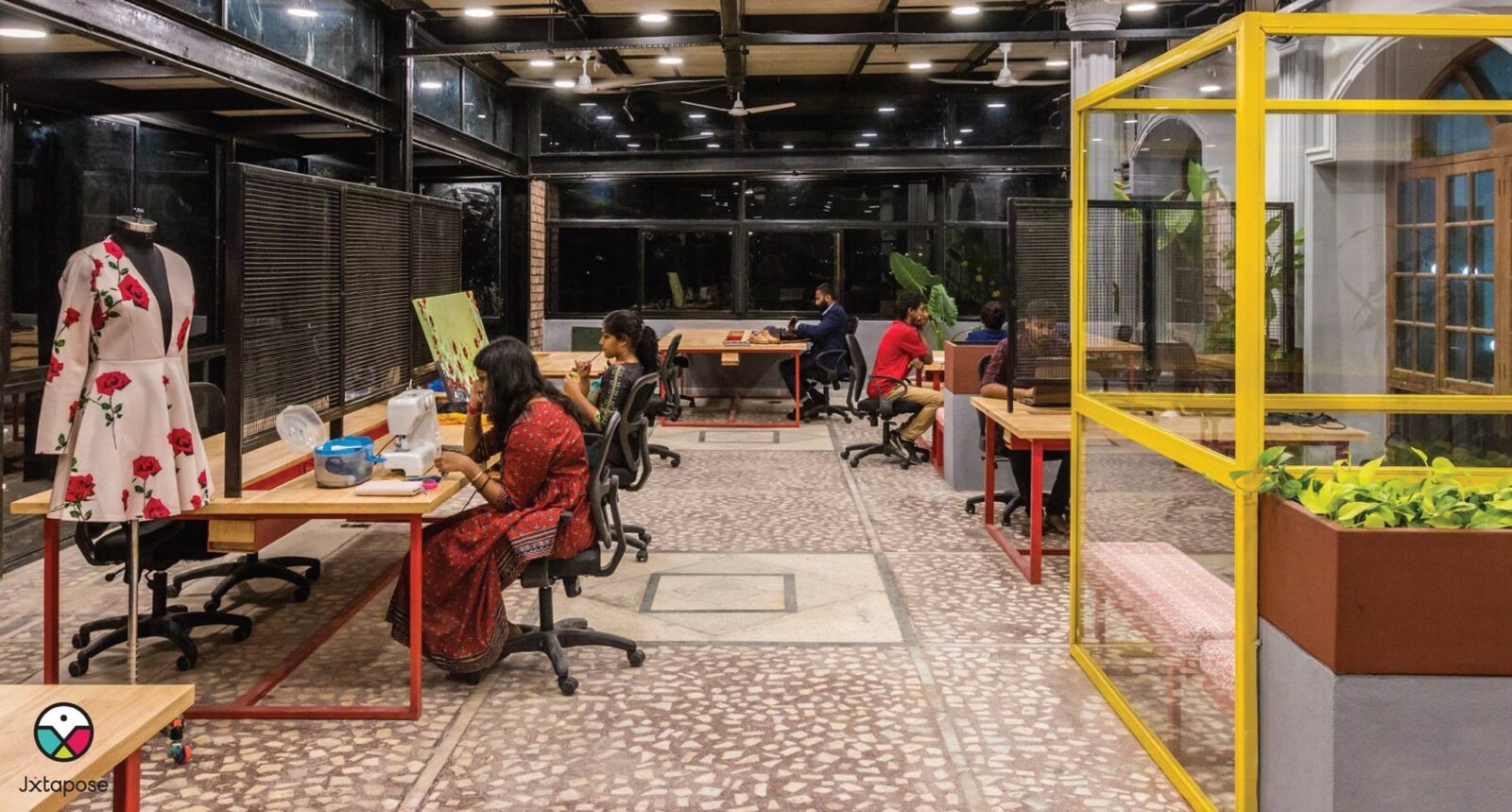 A spacious jungle workspace. Luxe penthouse living. A ten-minute trip into the heart of dynamic Phnom Penh with its inventive cultural, foodie and entrepreneurial scenes. This coworking and coliving will give you the chance to create an extraordinary life. From business to play, they're the canvas for their members' exceptional ideas and creations.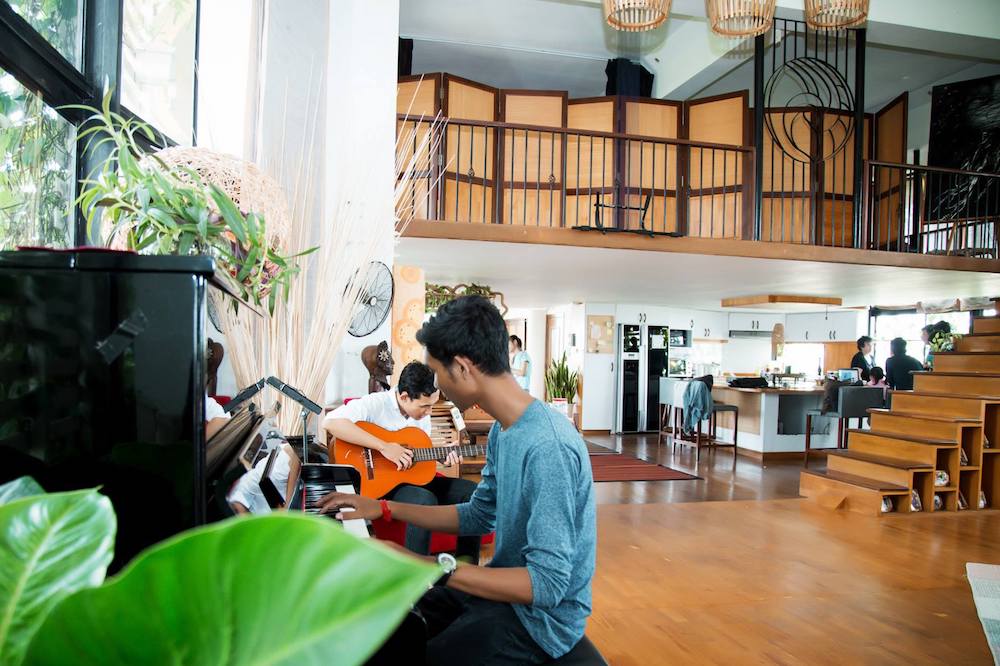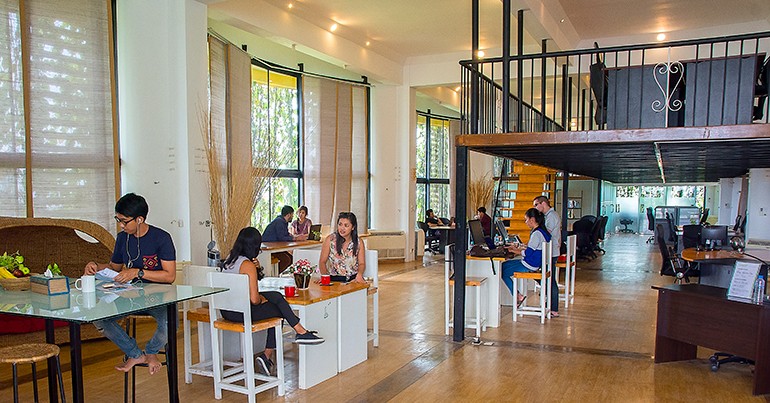 Hub Hoi An is the first coworking space located between the UNESCO World Heritage Site of Hoi An and the beautiful An Bang beach. The space is nestled in the small An My village and faces lush green rice paddies of the Hoi An area. They offer a collaborative and thriving community of coworkers who believe in the location independent movement of entrepreneurs, digital nomads, remote freelancers and creatives.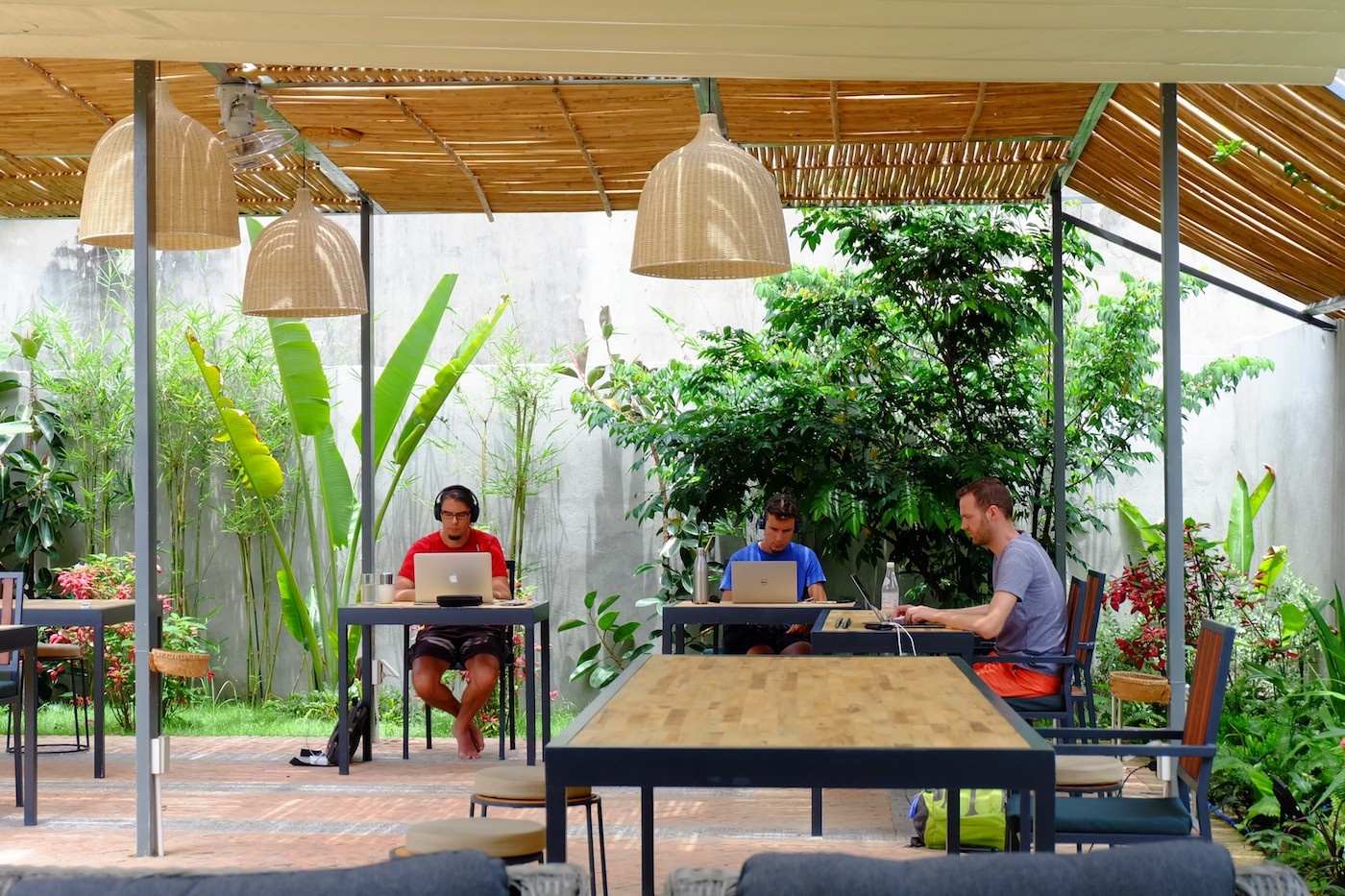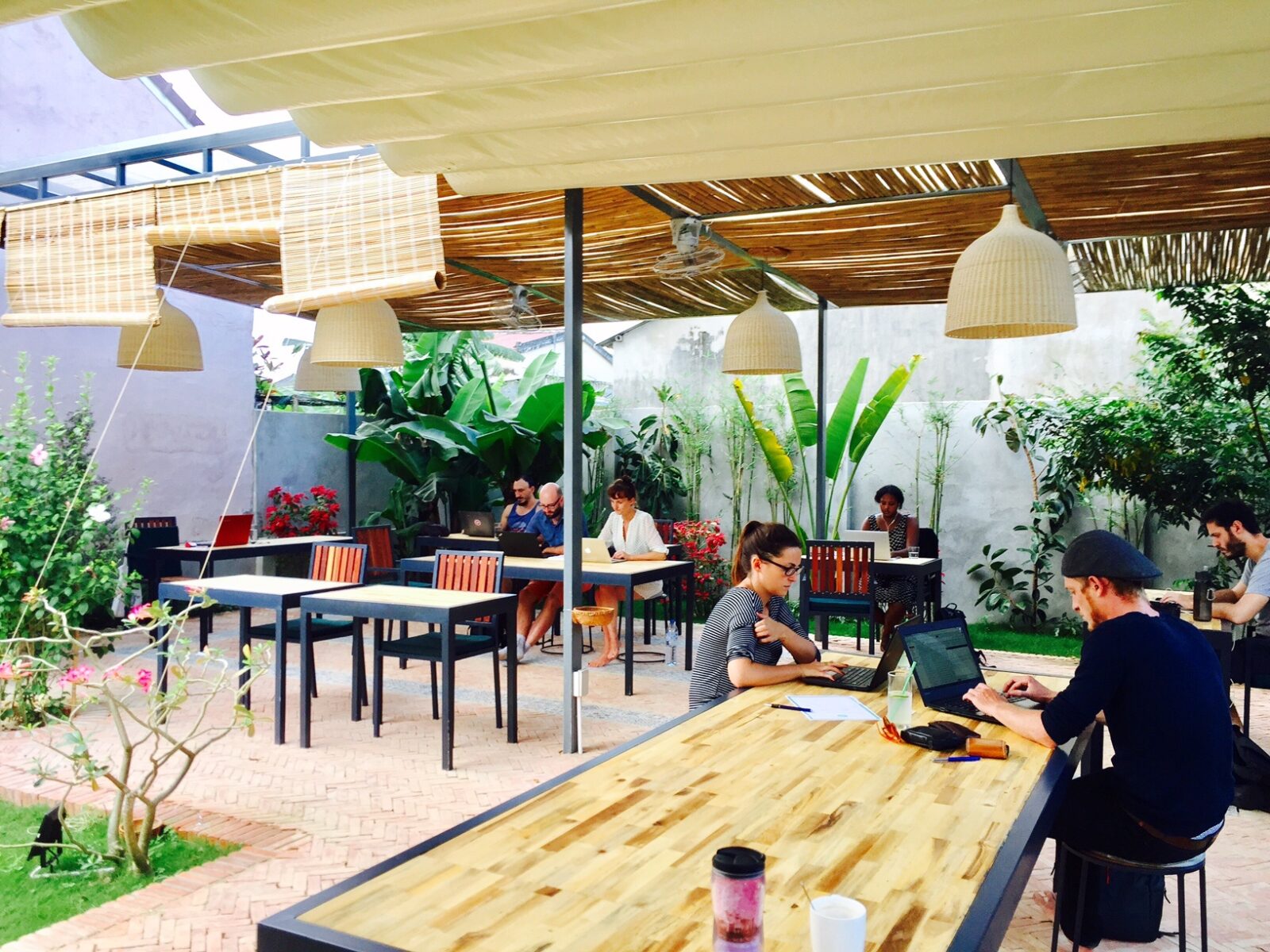 _____________________
Dear reader, it's now your turn. 🌍🌴👨🏻‍💻👩🏾‍💻
What's your favorite coworking space? Tell us some reasons.
Leave us a comment and share this article with your friends!